AirFreight.com | 1-800-Air-Freight
About AirFreight.com | 1-800-Air-Freight
Our Company
AirFreight.com operates as a global provider of premium freight services in a best-in-class segment of the expedited transportation industry. Our services include: Air Freight, Air Cargo, Air Charter, Expedited Ground Transport and Just in Time Delivery for the Time Critical Shipping Business.
AirFreight.com is earning an exceptional reputation for an evolution in the transportation industry and is largely responsible for its enormous growth in a sector that suffered a tremendous downturn with the sudden reversal of the global economy. The Management recognized that if AirFreight.com were to succeed in the future, it had to gear itself to participate in an Internet revolution devoted to the ongoing expansion of its brands, particularly in the Expedited Freight segment of the industry.
AirFreight.com is revolutionizing the world of transportation and logistics and is rapidly gaining market share among its competitors through top placement of its premier Internet domains, time critical delivery solutions and available capacity. Each venture demonstrates the Company's devotion to selecting relevant market segments and the right opportunities. AirFreight.com is a privately held company with corporate offices in the World Trade Center in Long Beach, California.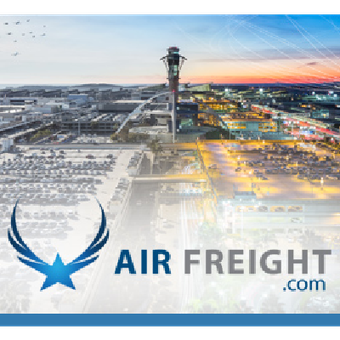 The Expedited Group operates five Expedited Freight Businesses in the Transportation Industry, www.AirFreight.com, www.ExpeditedFreight.com, www.SameDayDelivery.com, www.HotShotTrucking.com and www.FullTruckload.com, each operating independently and within the Global Brand of The Expedited Group.
One World Trade Center
Long Beach, California, 90831